Art Facilitator Abigail Barker's life changed when she introduced mosaic-making into her workshops. Trained as a painter at the Batley School of Art and Design, she works for community organisations in northern England. Her sessions usually focused on oil pastels, watercolours and clay, but, casting around for a new medium while working with seniors at a care home, she decided to include mosaics.
Suddenly, her participants began communicating with each other far more, sharing memories and developing relationships. Abigail realised that while most arts involve solitary work, mosaic had an immediacy that breaks down barriers as different personalities emerge to create a coherent whole.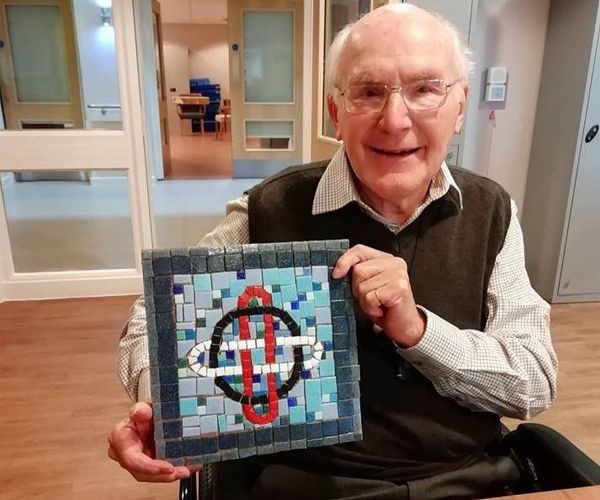 'The mosaic-making gives the participants space for their minds to relax and to draw out long buried experiences,' Abigail explains. 'It definitely has a therapeutic effect.'
And she herself began to change, developing an understanding of people and communities to add to her artistic insights. Both for herself and her clients, mosaic became a practical method of learning.
'I love the community work,' she now says. 'I wouldn't give it up for anything. The projects I am working on with children in schools are absolutely amazing. At the moment, I'm working on a project to promote STEM (Science, Technology, Engineering and Mathematics) subjects through visual arts. The pieces they are making are based on their science topics, such as animal habitats and the rainforest. It's been a brilliant learning experience for all the children, especially those who sometimes struggle with mainstream education. It's given them a visual language through which they can express themselves.'
In the meantime, Abigail herself has become a professional mosaic artist. Last year, Historic England asked her to create a piece celebrating the town square in the centre of Huddersfield. She interviewed many people about the role the square played in their lives. The result was a mosaic that depicts a rugby ball, the city's coat of arms and, centrally, a figure from the city's annual carnival celebration.
'Huddersfield has a very diverse population, with a thriving West Indian community,' Abigail explains, 'and the carnival is just fantastic.'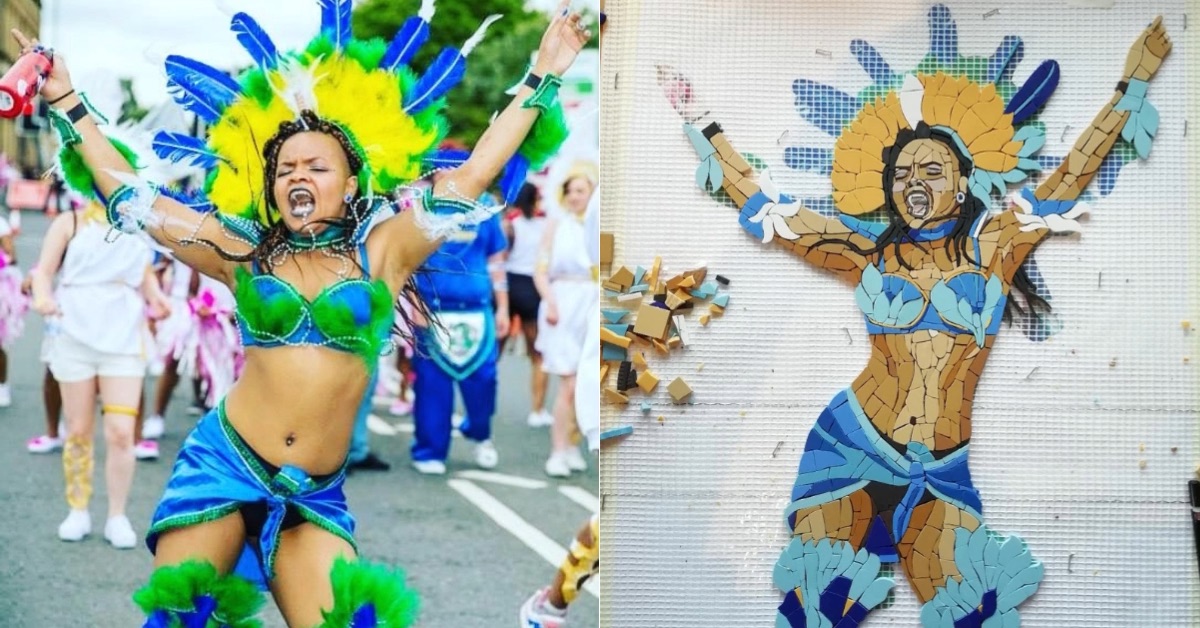 Spirit of the Square - Abigail Barker's permanent mosaic installation in Huddersfield
Private individuals from as far away as the US have commissioned her to make special pieces for them. One was a memorial portrait of someone's dog, and after that, animal portraits became a specialty of hers.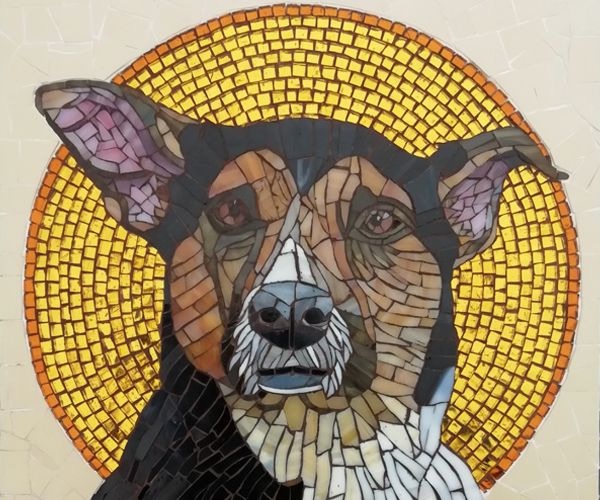 "The challenge is to bring out the character of the animal." – Abigail Barker
'I spend a lot of time thinking about adhesives, substrates and installation methods when l take on a new project,' she says. 'I'm a tool junkie; my collection of nippers is always growing and my grinder is indispensable when l'm doing lettering! I work primarily with glass and porcelain and I love Cinca tiles - I wish I could buy the entire range of colours! They are gorgeous and cut like chocolate. I also love Pate de Verre tiles; they cut well with little splintering.'
For more on Abigail's work, see her website: www.acreativespace.co.uk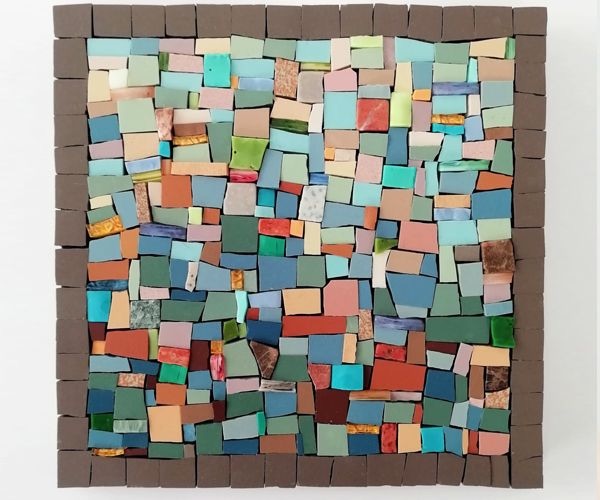 Abstract design – made with porcelain, marble, glass and smalti.