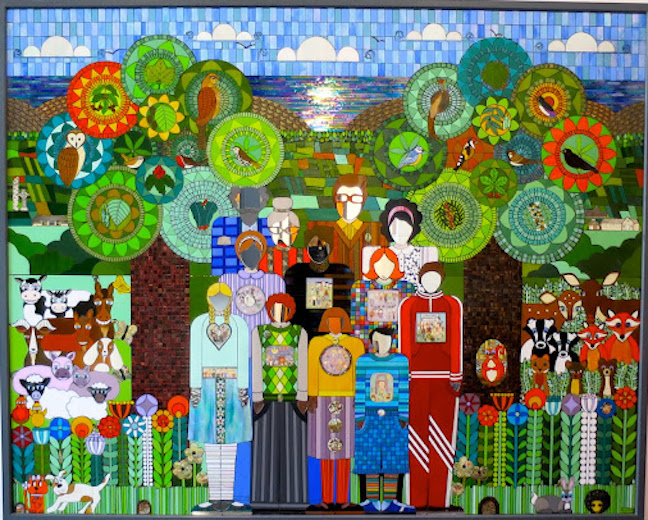 Elaine Prunty doesn't do small.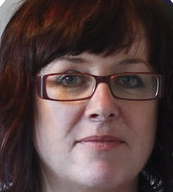 This self-taught Irish artist skirts convention in a bold, colorful way -as Gaudi did-, constantly searching for original mechanisms to embody her aesthetic and social vision. Elaine's gigantic glass mosaics, usually commissioned for school buildings and other public spaces, contain a kind of fairy-tale, even cartoon-like style, but they are designed and constructed with absolute precision, involving immense planning and subcontracting, and infinite attention to detail.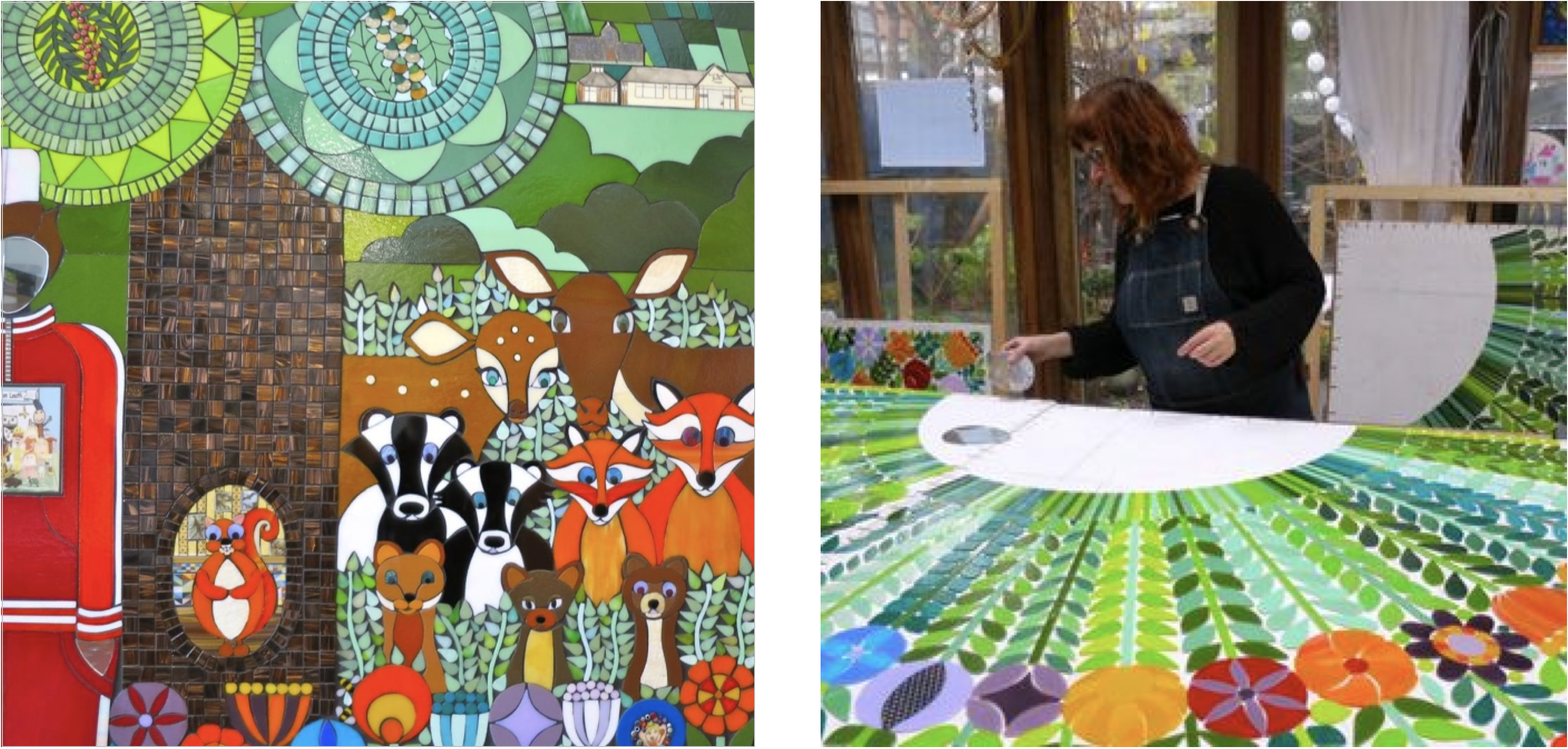 Each element is designed and made separately and combined with others to create a precisely-planned whole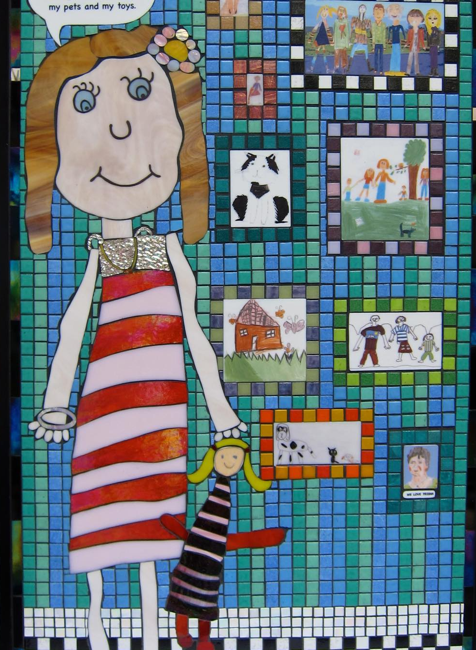 Elaine is able to work on this scale because of the Per cent for Art scheme run by the government of Ireland, whereby one per cent of all buildings' budgets have to be spent on artwork. In the last 23 years she has received 12 commissions to create art for new schools being built all over Ireland. One of her aims was to let the kids represent themselves in the mosaics she made. She based her designs on their drawings, which she turned into decals.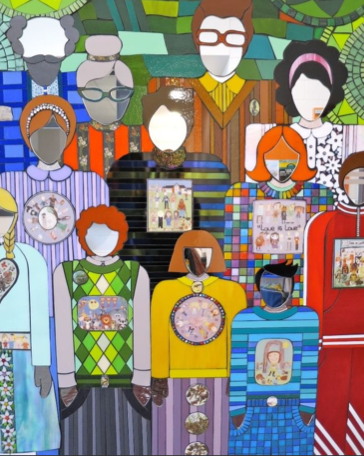 She also developed the practice of inserting mirrors where faces should be so the kids could see themselves in the mosaics.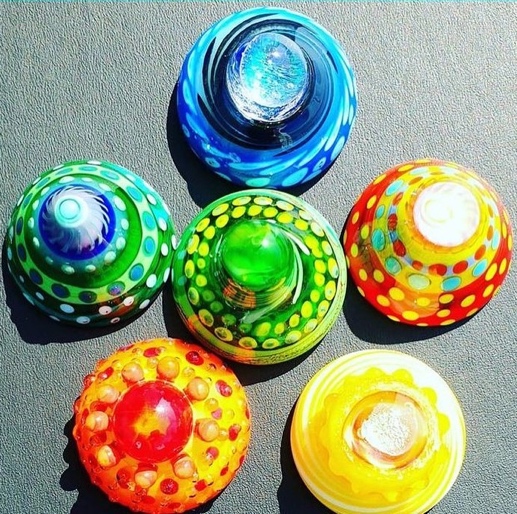 One of her projects was a wall for a special-needs school. To allow vision-impaired children to enjoy the artwork, she commissioned other glass artists to make 3D objects she could integrate so the mosaic would be tactile.




Tactile wall for special needs school

Now, she herself is experimenting with fusing glass on glass to create special effects. Her work is also becoming more abstract.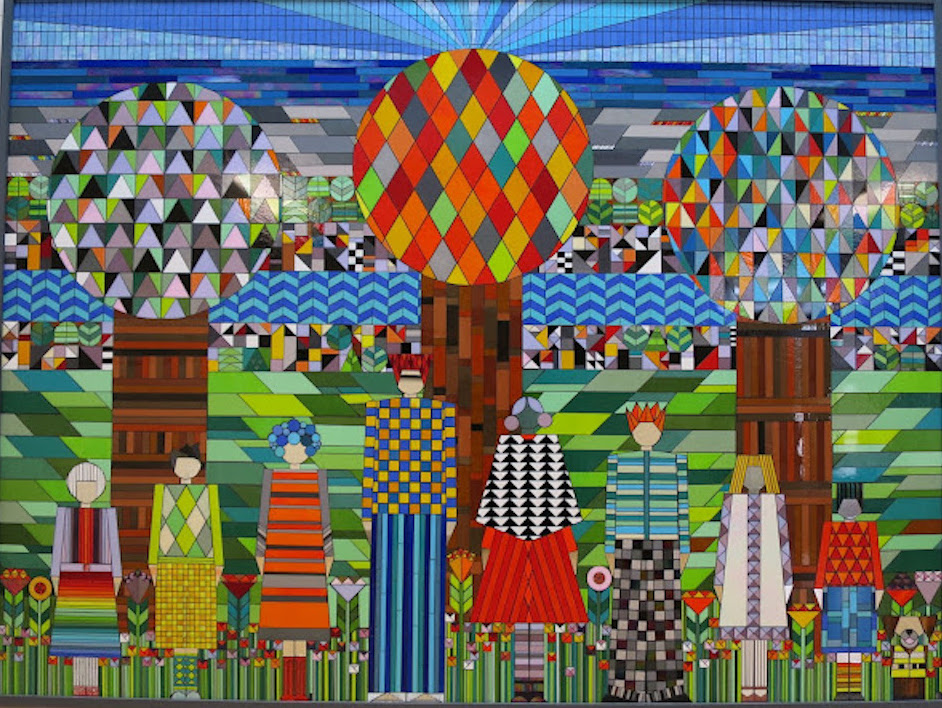 And she is working on monumental three-dimensional mosaics.