Mosaics are forever, notes Keith DeWald of the company Becoming Tile in Colorado USA. 'Some have been found that were made earlier than 3,000 BC.' This is one reason for covering entire walls with murals made of glass tile. They will last as long as the building still stands and never have to be painted.
But to design and set all those tiles would take years – or, as in Ancient Rome, slave labour. Instead, Keith uses modern technology and logistics. A software engineer by trade, he has designed programmes to accurately reproduce the gradients of colour in photos or paintings so that one pixel represents one tile in a particular colour. To build the mural, he organises teams of remote workers to place the tiles in (1-sq foot) trays in the precise location indicated by the programme. Then they are put together on the wall to form the mural.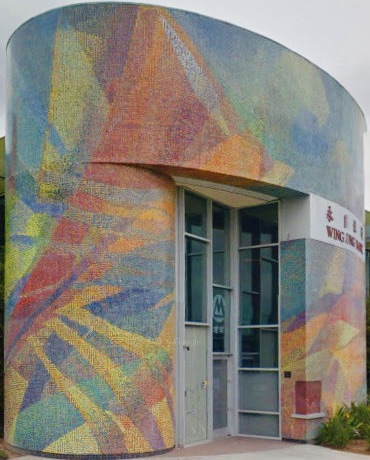 Wing Lung Bank, California
With this system, he was able to fabricate the 400 sq. metre walls of the Wing Lung bank in Alhambra, California, using over a million 20-millimetre vitreous glass tiles, in just 14 weeks. The abstract design, based on California's Sierra Nevada Mountains, was developed with the bank's commercial artists and won the Coverings Spectrum Awards for mosaic tile projects. Because of the use of this technology, Becoming Tile is able to deliver murals faster and more cheaply than traditional suppliers.
It is the design work Keith finds most exciting. For a Senior Centre in San Francisco, he fabricated a two-sided, three-story mosaic that required one million tiles. It was based on the Tree of Life, light-colored on one side and dark on the other - to represent day and night.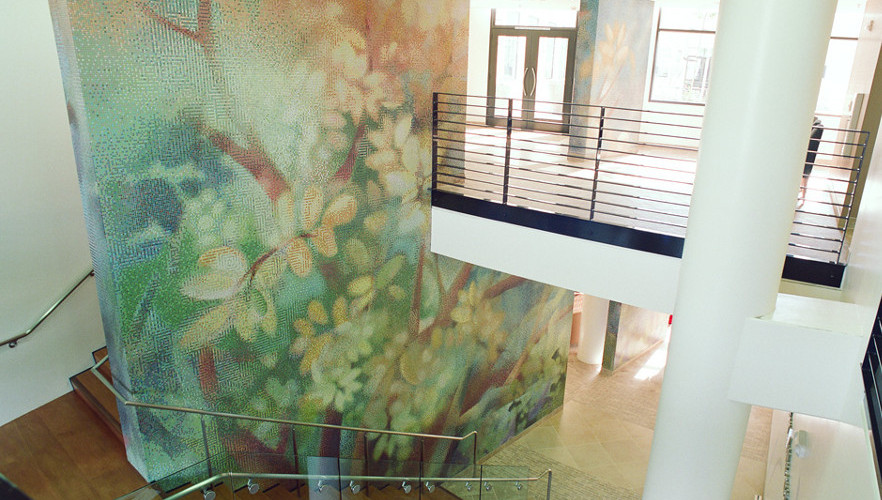 Wall on Aging Senior Center in San Francisco
When commissioned by a large architectural firm to develop mosaics for a school they were building, he used the school's mascot, a lion's head, to create several motivational murals for the exterior wall and courtyard.
But Becoming Tile doesn't only work on monumental projects. They produce a wide range of mosaics for homes and offices – including murals, patterns, borders and just gradients. These can be ordered in any size and used to brighten up kitchens, bathrooms, anywhere really.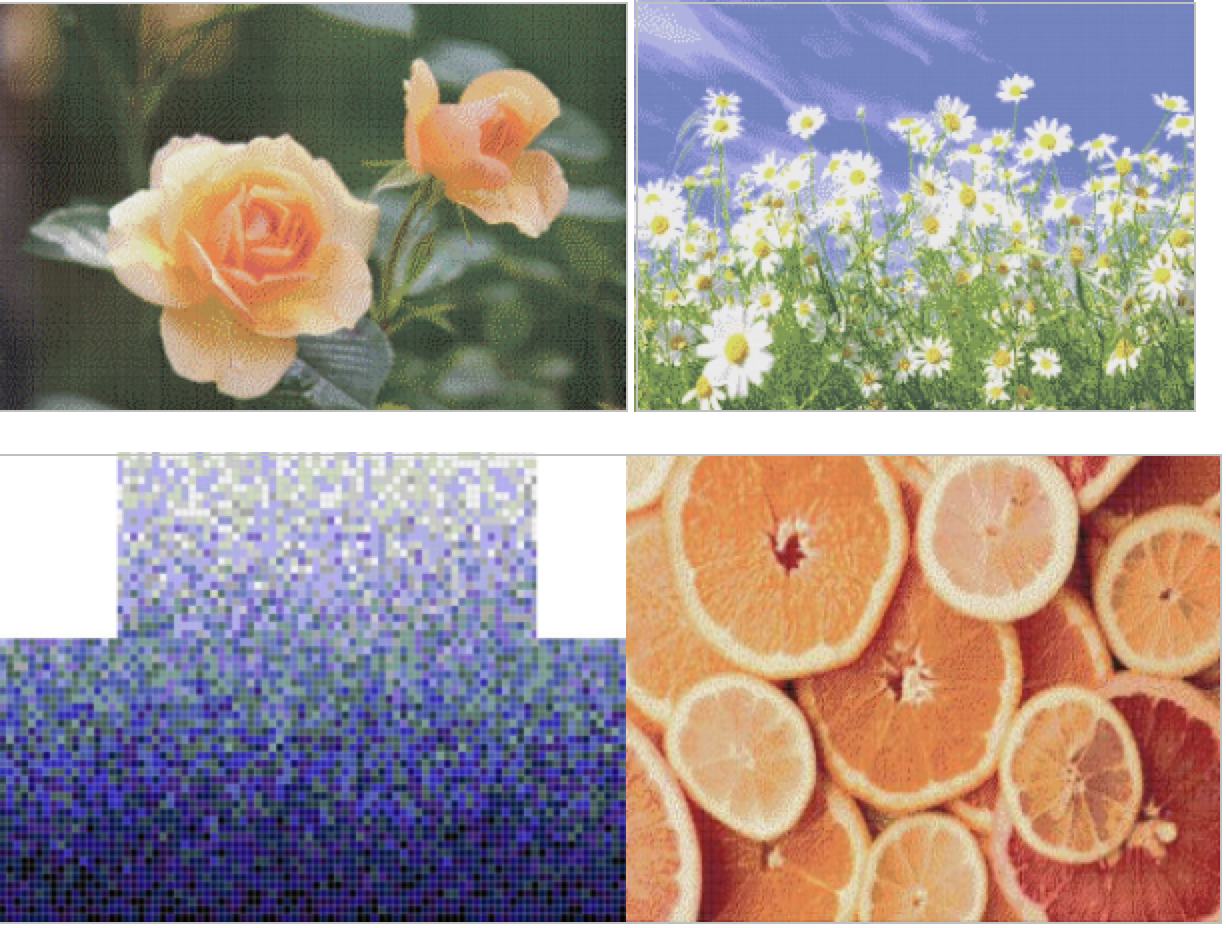 What's the next step for Becoming Tile? 'I'd love to do a huge project, like a stadium, or small international projects. Since tiles last forever, I'm dreaming of doing projects to address issues like social inclusion and morality.'
For more on this company, see www.becomingtile.com